8.14.20 Fall 2020 Planning Update
Posted by Pam Beaudoin on 8/14/2020 4:00:00 PM
Dear MERSD Community,
At its August 11th meeting, the MERSD School Committee voted unanimously to begin the 2020-2021 school year with a remote learning model that prioritizes in-person learning for our high needs and special education students. Additionally, we will be taking advantage of the good weather and available outdoor space to provide in-person community building activities to begin the year. Throughout the fall we will continue to monitor the plan and make preparations for a phased-in return to the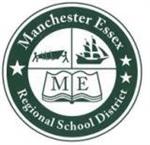 classroom for all students.
The MERSD Remote plan is designed to provide students with the structure, engagement, and breadth of the curriculum we typically offer through our onsite program. Additionally, the remote program has been designed to work with the hybrid model, allowing for the opportunity to phase into in-person learning as conditions allow. You can review our current planning documents on our Fall 2020 Reentry Plan page. We will continue to revise our plans and post updates on the site, and I will continue to provide planning reports at upcoming School Committee meetings. Additionally, we have scheduled a Community Town Hall for Tuesday evening - please see the details below.
I would like to thank the Fall 2020 Advisory Group as well as the entire MERSD community for sharing input, feedback, and support. Thank you for your continued support and patience as we work to put the final details to the reentry plans for Fall 2020.
Sincerely,
Pam
---
MERSD Community Town Hall
Please Join US for a Community Conversation on the Fall 2020 Reentry Plan
Tuesday, August 18th @ 5:00 pm
The Elementary Level will be the primary focus of our meeting but all are welcome to attend.
We are collecting questions ins advance to assist us with time management.
Click Here to Submit Questions in Advance
Meeting Link
https://us04web.zoom.us/j/76778890085?pwd=RWIzWGlZRW5EYmZDa3VWeGN6Rmk1Zz09
(Meeting ID: 767 7889 0085 / Passcode: 3jUiKi)